GET 10% OFF WITH A MINIMUM PURCHASE OF USD 50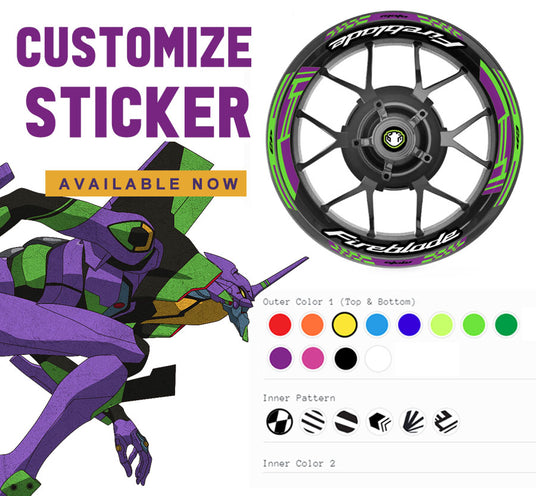 Customized Rim Sticker
Enhance your motorcycle's look with our Customized Rim Stickers. Personalize your wheels with unique designs, vibrant colors, and durable materials. Elevate your ride and make a statement on the road.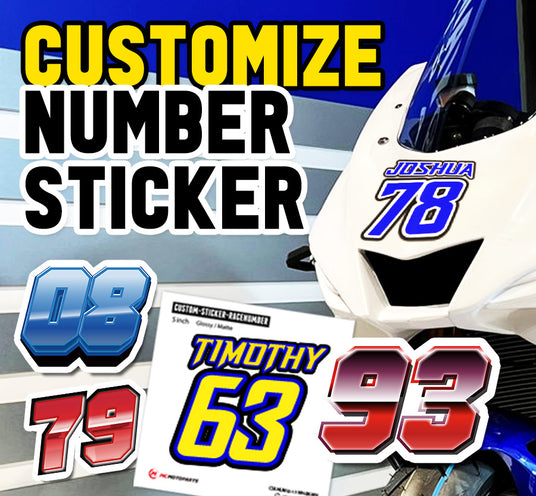 Custom Racing Number Sticker
At Custom Racing Stickers, we specialize in creating personalized racing number stickers for motorcycles and cars. With our extensive range of options, you can get the perfect sticker to suit your needs. Whether you prefer a small or large size or a specific color scheme, we've got you covered. Our high-quality stickers are designed to withstand the toughest racing conditions while maintaining a vibrant and eye-catching appearance. Stand out from the crowd and showcase your unique style with our custom racing number stickers. Get ready to hit the track with confidence and add a personalized touch to your ride.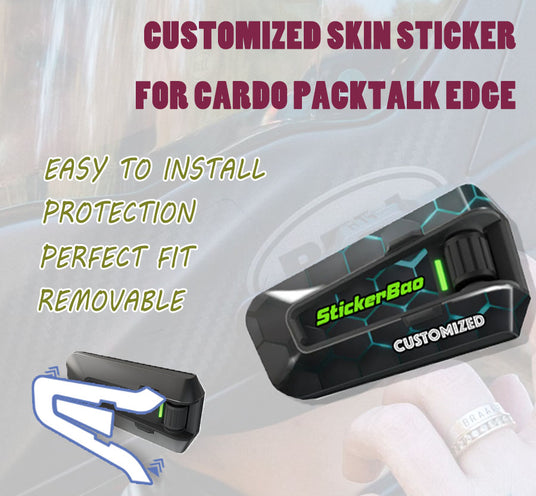 Custom Intercom Device Decal
Add a personal touch to your intercom device with our Custom Intercom Device Decals. Express your style with unique designs and protect your device with high-quality vinyl.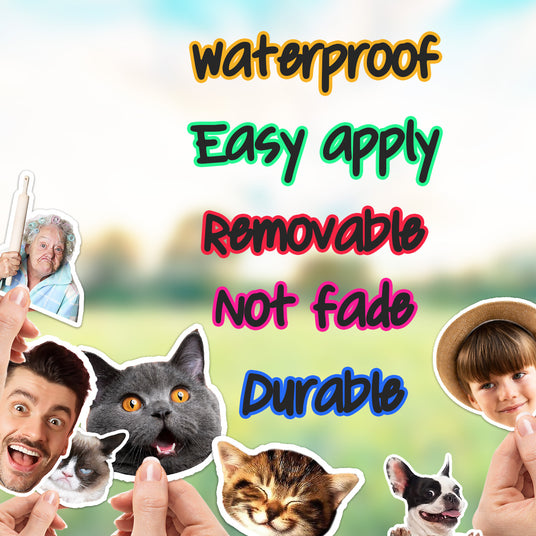 Custom Photo Sticker
Transform your cherished memories into personalized photo stickers with our custom photo sticker service. Whether it's a headshot sticker, pet sticker, or even a sticker of your loved ones, we can turn any photo into a sticker of any kind. Choose from a wide variety of options, including cute cat and dog stickers, adorable baby stickers, stickers of your boyfriend or girlfriend, or even stickers for your car or motorcycle. Our high-quality stickers are made to last and will add a touch of personality to any surface. Turn your favorite photos into unique stickers and let your imagination run wild.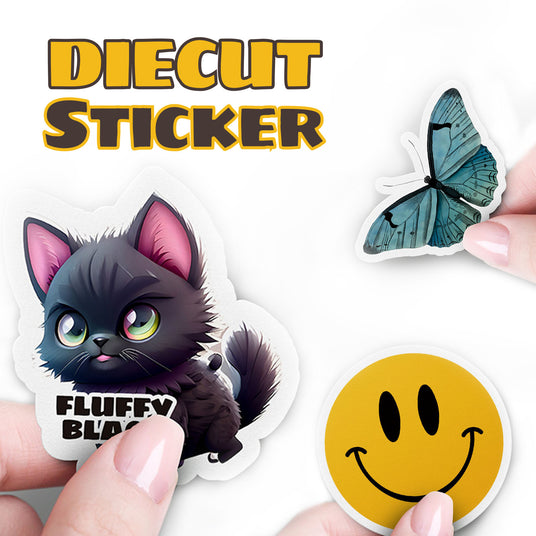 Die Cut Sticker
Introducing our Custom Die Cut stickers, the perfect solution for showcasing your business logo or promoting your brand! Available in both glossy and holographic finishes, these stickers are designed to make a lasting impression. Our die-cut process ensures precise and intricate shapes, allowing you to create unique and eye-catching designs. Whether you're looking to enhance your product packaging, personalize your marketing materials, or add a touch of creativity to your giveaways, our Custom Die Cut stickers are the ideal choice. Get ready to elevate your brand and captivate your audience with these high-quality, customizable stickers.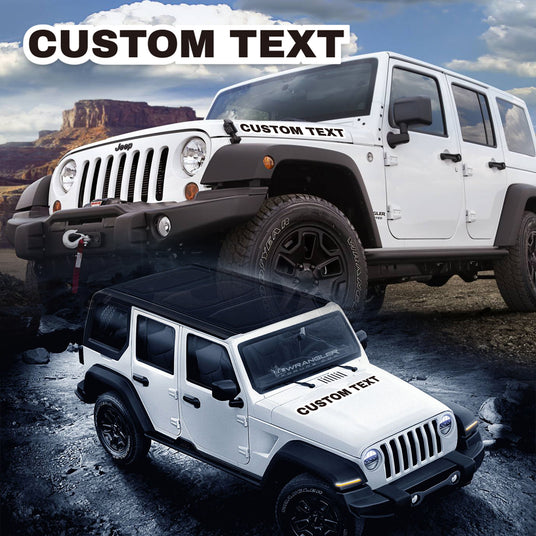 Jeep Text Sticker
Introducing our Jeep Text Sticker collection, offering over 27 vibrant colors to choose from. These stickers are custom made and can be produced in any size, perfectly tailored for your Jeep Wrangler. Designed specifically for the Jeep Wrangler hood, these decals are a stylish way to personalize your vehicle and showcase your love for the iconic Jeep brand. Crafted with precision and high-quality materials, our Jeep Text Stickers are durable and weather-resistant, ensuring they can withstand any adventure. Upgrade the appearance of your Jeep Wrangler and make a statement on the road with these eye-catching and customizable decals.
Name Sticker with Country Flag
Introducing our Race Team Name Stickers Decals, a set of three custom-designed pieces perfect for your racing track adventures with cars, bikes, bicycles, karts, and motorcycles. These decals feature a combination of a flag design and your team name, allowing you to proudly display your team's identity. Made with high-quality materials, these stickers are built to withstand the rigors of racing and provide long-lasting durability. Whether you're a professional team or an enthusiastic group of friends, our Race Team Name Stickers Decals will add a professional and personalized touch to your vehicles, enhancing your team's presence on the track.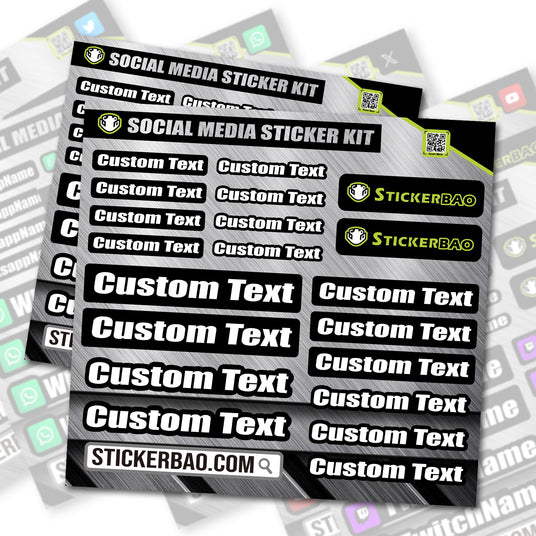 Social Media Sticker / Name Label
StickerBao offers custom name labels for kids and school use, as well as custom social media decals and helmet user name stickers. We can provide a wide range of options including Instagram, Facebook, YouTube, TikTok, LinkedIn, Twitter, Twitter X, Pinterest, WhatsApp, Discord, Reddit, Spotify, Twitch, and Snapchat. You can choose from different finishes such as chrome, gloss, and holographic to add a unique touch to your labels and stickers. Customize your belongings with StickerBao's high-quality, personalized options!